Welcome to boerger.org
There's a lot of work to do here. For now, have a look at:
The Horn Players' FAQ - After over 12 years, I've decided the time has come to retire the net's seminal horn resource. You can read more here.
- where over 1,000 people from around the world share their love for making music in volunteer concert bands and orchestras!
Leslie Parker Boerger's home page These resources are maintained here and will be indefinitely.
---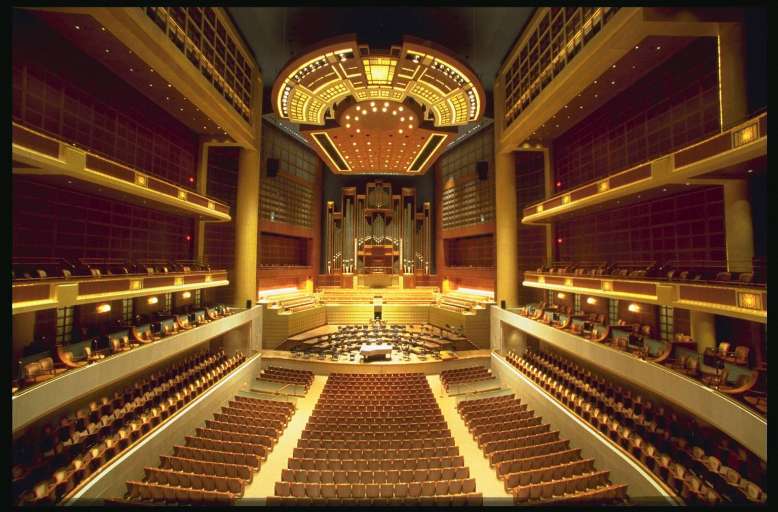 Morton H. Meyerson Symphony Center, Dallas, TX
...where we have the good fortune of playing on several occasions :)
---
Other sites:
Austin Symphonic Band - One of the best community bands in the country, and we're happy to once again be playing with them. Conducted by our good friend, Richard Floyd.
The International Horn Society is the voice of professional and amateur horn players worldwide. Best known for their wonderful yearly conferences and thrice-yearly Journal, they also provide scholarships, commission music and hold annual composition contests, provide funds for regional conferences, and provide aid to music teachers. Membership is a bargain at $35/year. I was fortunate enough to be asked to present at the 1997 annual conference in Rochester, NY, and the 1998 annual conference in Banff, AB, Canada; from 2000 to 2006, I contributed a column entitled "The Electronic Hornist" to the Society's journal, The Horn Call.
The Sherman Symphony - Leslie and I won auditions for this group in 2003, and we were members for four full seasons (she as third horn, I as fourth). The SSO, under the baton of Daniel Dominick, has been making music since 1966. We enjoyed the repertoire, and Dan is a great conductor who helps us make some pretty decent music. They even let me play the fourth horn solo in Beethoven's Ninth in 2007.
Occasionally, when my alma mater makes it into the post season football playoffs, I do game commentary for the fine folks at d3football.com. Why they let me do it is another story, since I never took any sort of sportswriting courses in college. Anyway, here's a game preview from 2002 (and the corresponding game story, a game story from November 17, 2001, as well as one and another from 1999. From 2003-2005 I was the South Region correspondent for the site.
---
Ron Boerger
Leslie Boerger
Old counter replaced 6/28/03 at 9,866